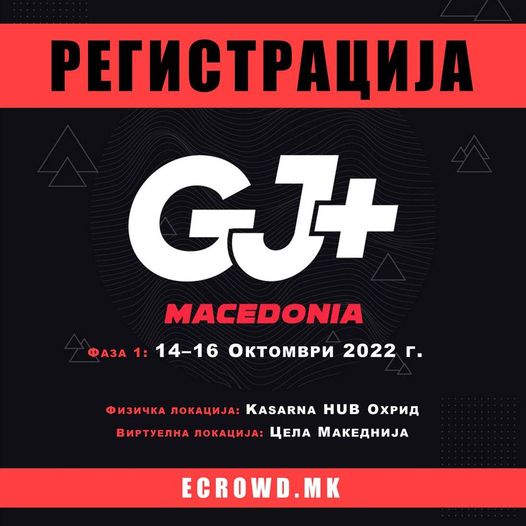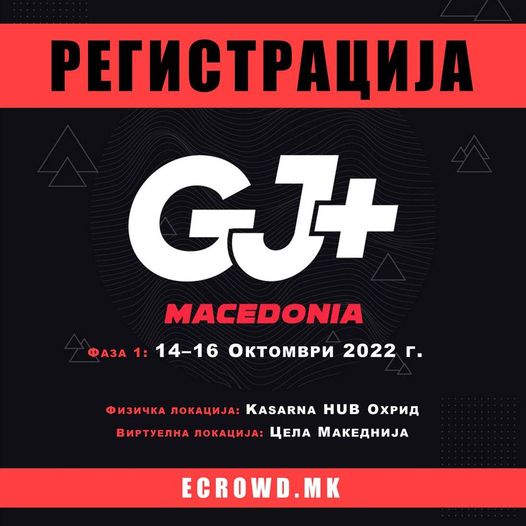 💥WE ARE OPENING THE REGISTRATION FOR GAME JAM PLUS
By filling out the form and paying the registration fee, you get access to the first, but also to the other stages of the competition if your game is selected to continue to the incubation stage and semi-finals, and then to acceleration, business round and finals.
https://docs.google.com/…/1FAIpQLSe64vJmnyY…/viewform…
⏳ The first phase of the competition lasts 48+ hours starting from October 14th Friday evening until October 16th Sunday evening.
You can participate at the physical location in KASARNA HUB Ohrid, where there is room for 60 participants, or you can participate virtually.
For the participants who will work in KASARNA HUB Ohrid, 6 meals, snacks, soft drinks and coffee will be provided; internet, recreational activities and other amenities for smooth work.
Lessons will be held for all participants (virtual and physical presence) and there will be mentors who will help them in their work.
🟡 FEES: After filling out the form, you will continue to our profile on the ECROWD.MK crowdfunding platform, where you will have to pay the registration fee to participate in the competition.
https://ecrowd.mk/…/63040150-aae2-458b-b4c6-5cad5e56f99e
The registration fee is a small contribution to the funds needed for participation per person. The rest of the costs are financed by KASARNA HUB OHRID.
➡️The registration fee is:
600 mkd for the event with physical presence in KASARNA HUB Ohrid and
300 mkd for virtual participation in the territory of all of Macedonia.
If you come from a socially disadvantaged family, are a child of a single parent, a child without parental care or a person with special needs, we will provide you with FREE PARTICIPATION. We will be glad if you join the Game Jam Plus Macedonia competition.