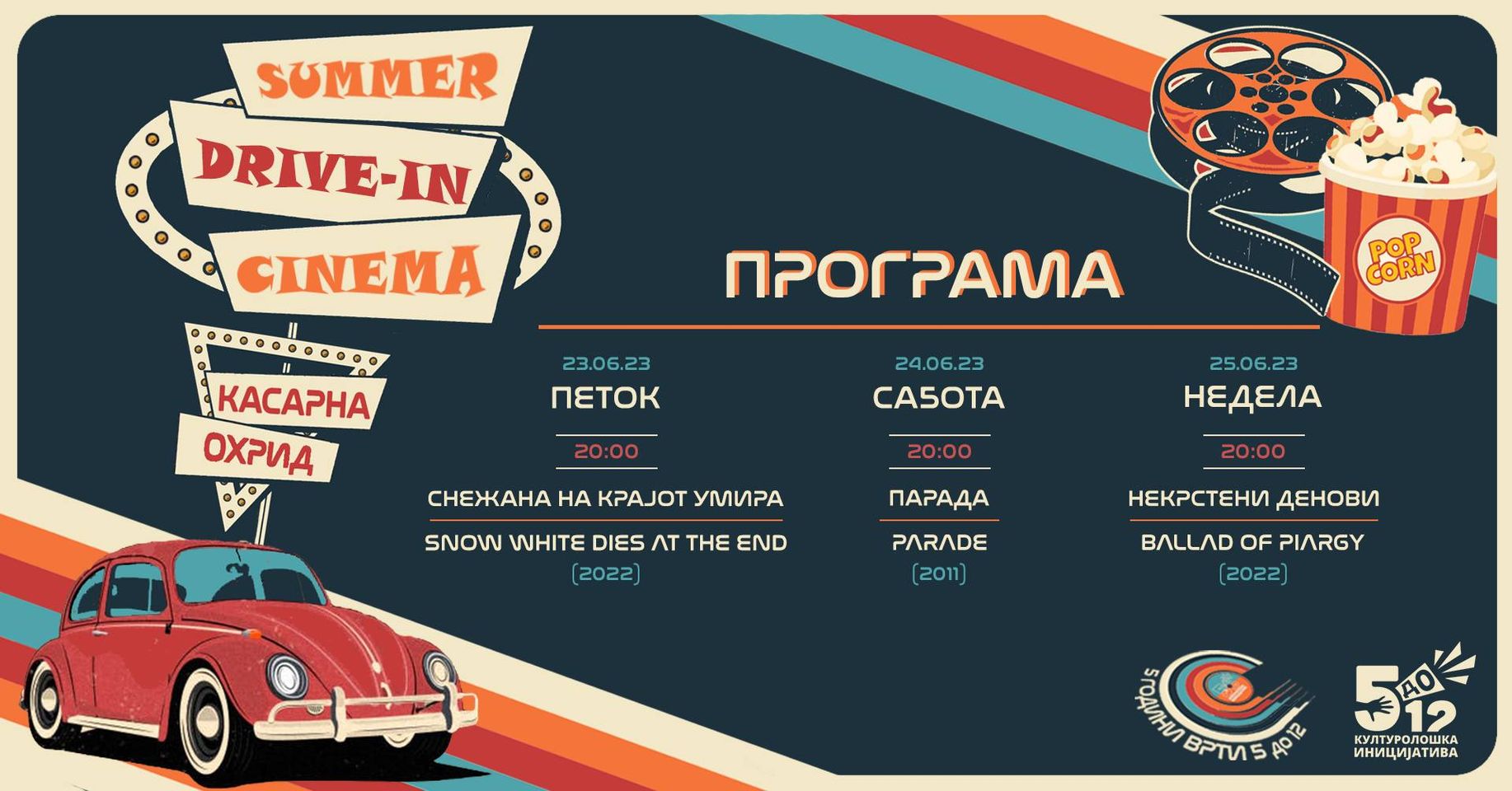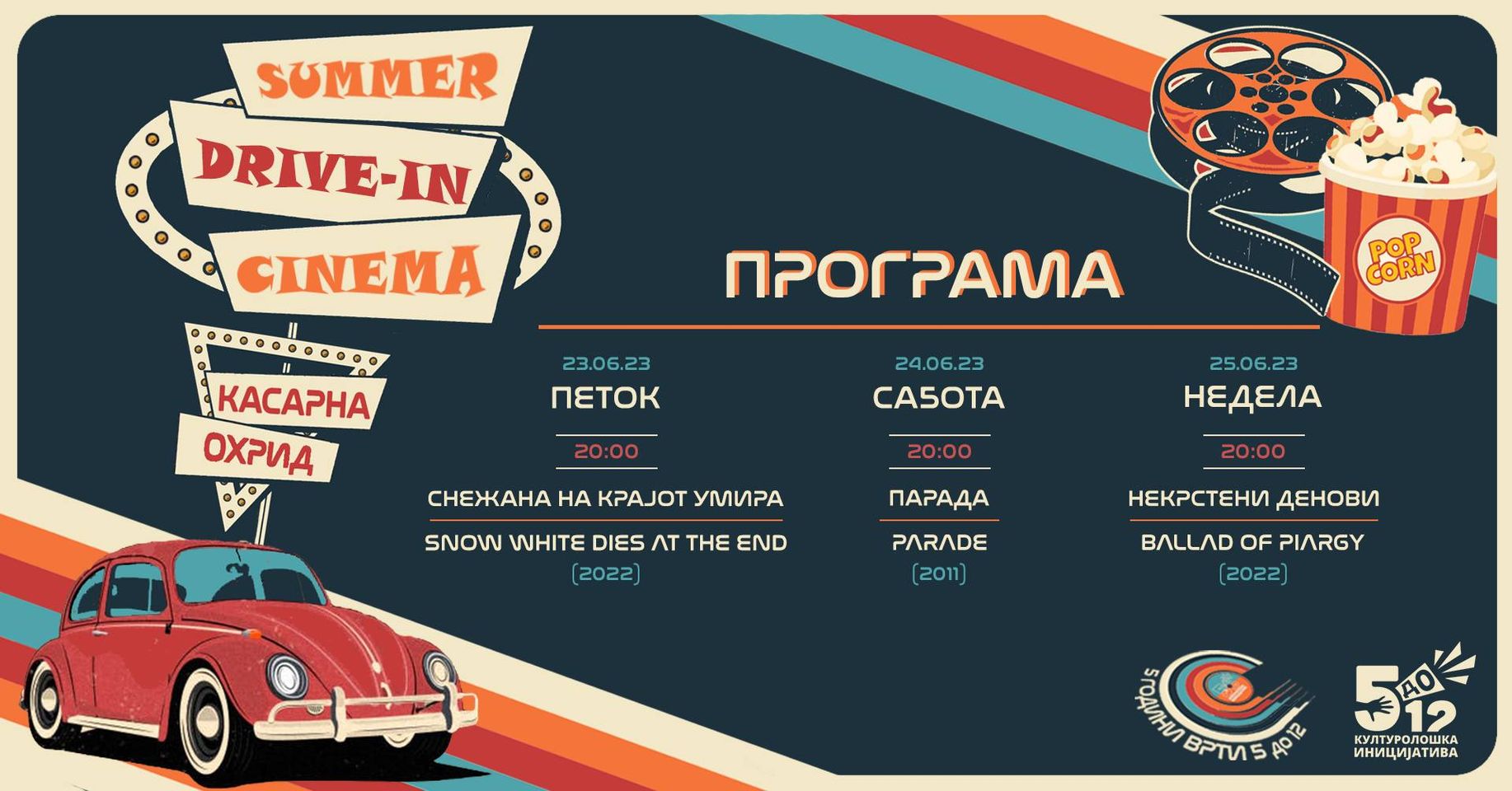 Summer Drive-in Cinema – summer drive-in cinema A TOTALLY DIFFERENT MACEDONIAN FILM to start this movie weekend in Kasarna Ohrid.
Released last year, SNOW WHITE DIES AT THE END is a film by Christian Risteski that he describes as a social drama wrapped in comedy and absurdity. The lives of a hikikomori artist, a radio host with Asperger's syndrome, a video library owner, a pre-twig philosopher, a creative director and an anti-natalist gynecologist intertwine through three wacky stories of love, friendship and devotion. T
he entrance will be open from 19:30, and the projections start at 21:00. No entry will be allowed after the start of the screening!
You can buy the tickets at the price of MKD 500 per car at the entrance. Organized by Cultural Initiative 5 to 12 – Ohrid