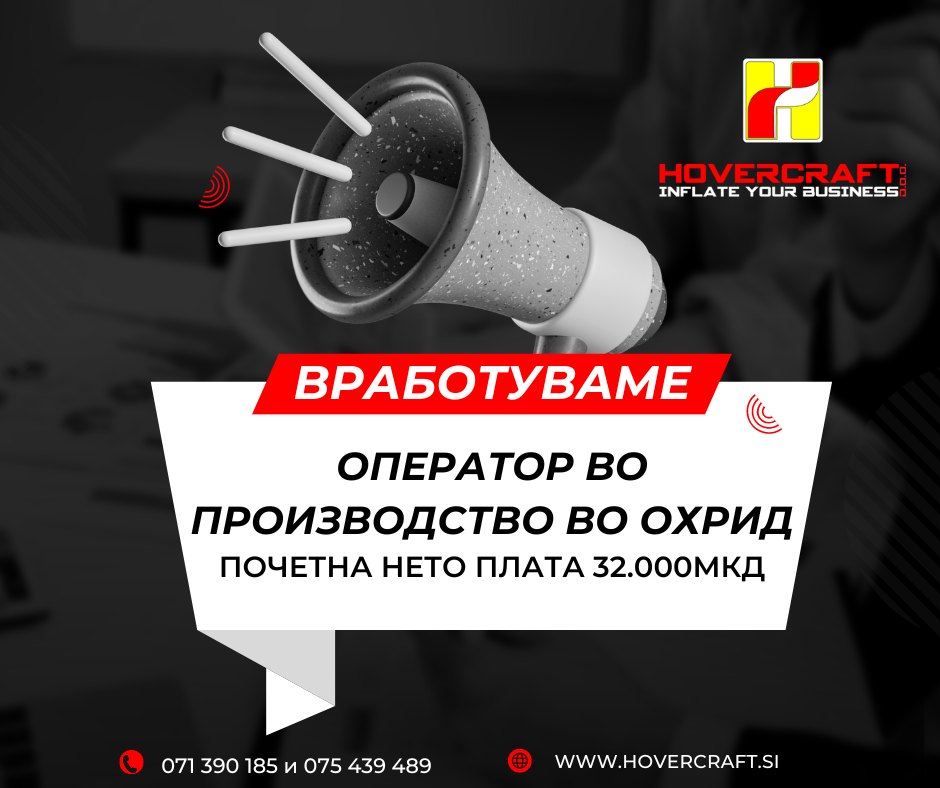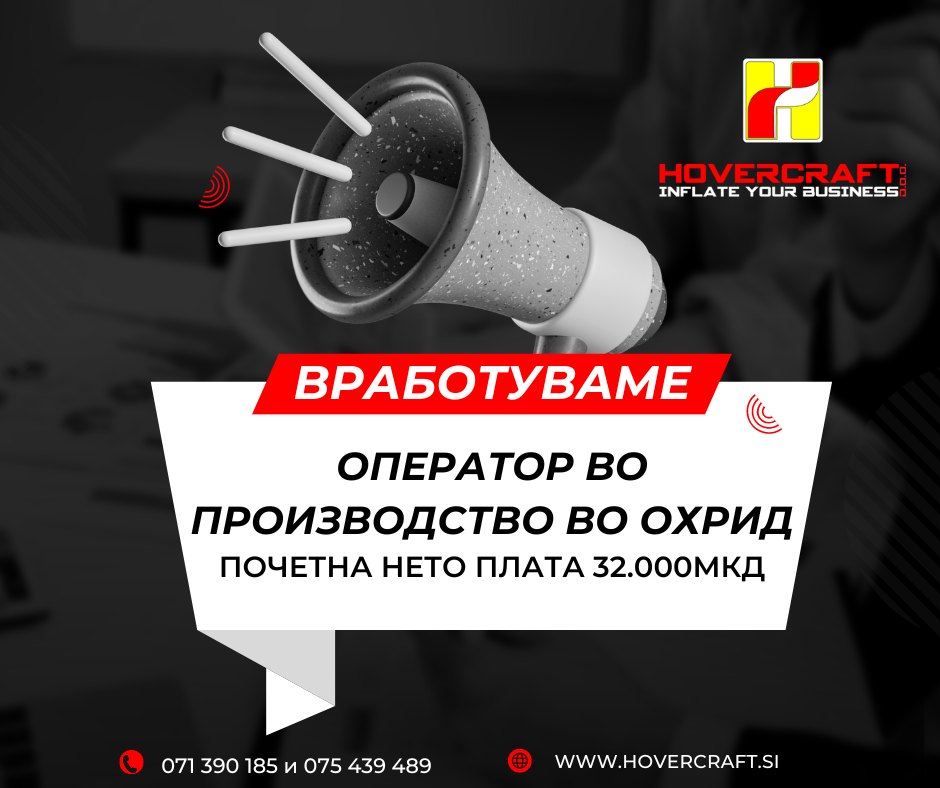 Kasarna Hub in cooperation with Hovercraft publish a job advertisement for Ohrid
THE TESTS WILL BE ON DECEMBER 15, 16 AND 17 AT BARRACKS HUB OHRID!!!
HOVERCRAFT (www.hovercraft.si) is an international innovative manufacturing and service company, primarily engaged in the production of inflatable products. The company specializes in the production of double wall inflatable structures from CSM, rubber and PVC; for advertising, civil protection and rescue, nautical and sports. In our newly opened production unit in Ohrid:
WE OFFER: Basic starting net salary of 32,000 denars Annual compensation of 30,000 denars Paid training in Slovenia Working hours from Monday to Friday only first shift Bonuses for achieved targets Bonus for recommended work friend Opportunity for advancement
JOB DUTIES : Teamwork, dexterity in manual activity and skillful use of hand tools. Precise measurement, cutting and gluing of materials Assembly of segments, quality control of manufactured parts Keeping records of manufactured parts and the time for their manufacture Packing in protective packaging of manufactured parts
WE ARE LOOKING FOR: Ambitious, individuals with a desire to progress and learn Education – Minimum SSS Previous work experience using hand tools – will be an advantage Work experience in manufacturing facilities or craft workshops will be an advantage.
With or without work experience If you are one of the potential candidates, please show your interest at the following address: officemkd@hovercraft.si or on the phones 071 390 185 and 075 439 489 Supported by #stellarsolutions